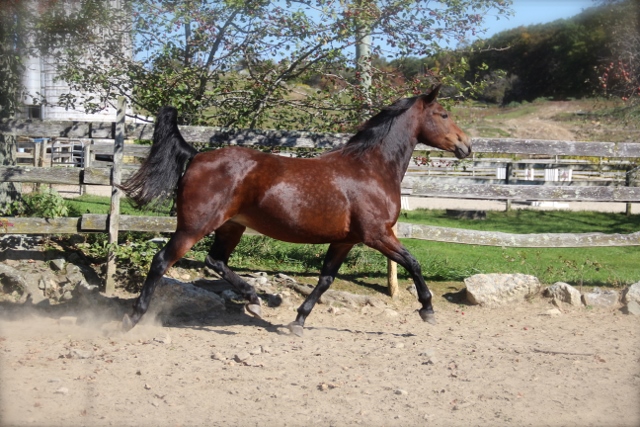 Ambition. Wow, can this filly move! She glides across the pasture and with her flashy, elegant way of
going has won my daughter's heart. Ambition is appropriately named as she is the first one in the
pasture to greet you. She is tall and stylish with a "look at me attitude." She is expecting her first foal
by Equinox Ray of Light in 2014.